RECENT REPRESENTATIVE TRANSACTIONS
Throughout the Firm's history, we have acted as legal counsel to relevant Chilean and foreign entities who have entrusted us with their most relevant challenges. We feel proud to have contributed in this way to the development of Chile and to setting important legal precedents.
Likewise, we assist many foreign and Chilean entities in their day-to-day legal requirements, keeping a strong and permanent link with them throughout many, many years.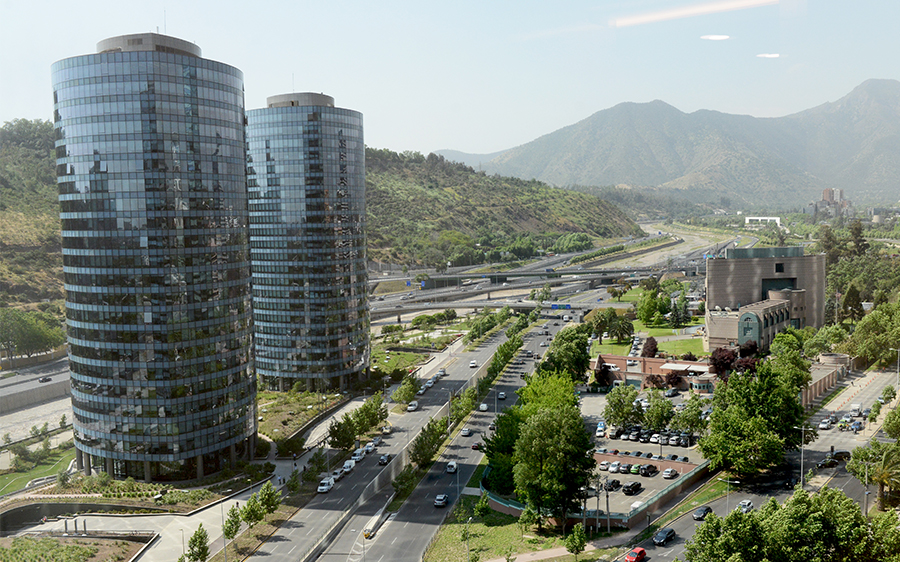 View from the 17th floor of our offices
We advised Minera Escondida, as borrower, in a USD 500,000,000 two tranche syndicated loan agreement with a group of 10 lender banks.
We advised Marubeni, Mizuho Leasing and Aircastle in the approval by the Chilean Competition Agency of the merger between Aircastle and a joint venture between Marubeni and Mizuho Leasing. Value: Approximately USD 2.4 billion (or approximately USD 7.4 billion including debt obligations).
We advised Aislantes Nacionales S. A. at the signing of the company sale agreement to Henkel. Read More.Published operation links: Lexlatin  |  Global Legal Chronicle
We advised Empresa Nacional Aeronáutica de Chile (ENAER, the State-owned Chilean aeronautical company) and BICE Inversiones Corredores de Bolsa in the registration of ENAER, as issuer, with the Comisión para el Mercado Financiero and the registration and issuance of the USD 40 million Series A bond guaranteed by the Republic of Chile. Read More.Published operation links: Leaders League  |  Lexlatin
We advised BHP in the agreement to sell the Cerro Colorado copper mine to the private equity fund manager EMR Capital, for an amount of up to USD 320 million. Read More.Published operation links: Latinlawyer  |  Lexlatin
We advised Minera Escondida in connection with a syndicated loan in the amount of USD 500,000,000. Read More.Published operation links: Latinlawyer  |  Lexlatin